Eye Health Product Buyer's Guide (updated September 2023)
Nugevity OS2 Ocular Support Solution Review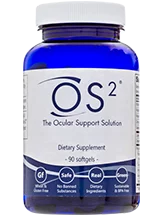 Eye health – it's not rocket science! Yet, NASA scientists were involved in the development of this product. Space exploration involves a lot more factors than just fancy rockets. When astronauts are in space, they don't have access to all of the fresh, wholesome foods that we have down here on earth, so a part of NASA is devoted to finding ways to make sure astronauts can get all of the required nutrients to live healthy lives. Together with his team, Dr. Thomas Lobue and scientists from NASA created the formula for this product based on the studies of age-related eye diseases (AREDS).
OS2 Ocular Support Solution manufactured by Nugevity strives to protect the eyes from damage caused by free radicals, promote healthy eyes, as well as protect against age-related degeneration or eye diseases. It is gluten-free and contains no banned substances. Furthermore, it is sustainable and BPA-free. 
Is OS2 Ocular Support Solution Effective?
The formula for OS2 Ocular Support Solution does contain 10 mg of Lutein and 2 mg of Zeaxanthin, which is a must have for all eye health supplements. The two carotenoids help the retina absorb blue light and were found to help prevent eye diseases in the AREDS2 (age-related eye diseases study). With these two antioxidants in the same dosage as the AREDS2, this product will protect your eyes by combating free radicals.  
While it may have taken inspiration from the AREDS, the formula is not a direct copy. Both the AREDS and AREDS2 used 80 mg Zinc and 2 mg Copper, while this formula uses 30 mg of Zinc and no Copper. High Zinc content can offset Copper balance and therefore without too high a dose of Zinc, Copper would not have needed to be included. Since there is less Zinc than the clinical studies, we have to question if it is potent enough to make an impact.
While the AREDS may have revealed some things that are effective at treating eye diseases, they haven't revealed everything. OS2 Ocular Support Solution contains vitamins A, C, D3 and selenium. Vitamin A plays a role in retinal function and can therefore help prevent night blindness.  Vitamin C and selenium are antioxidants which fight free radicals. Vitamin D deficiency can have negative impacts on the eye and can be taken to help prevent age related degeneration. 
The remaining active ingredients are lumped together in a proprietary blend containing distilled fish oil, Taurine, Alpha Lipoic Acid, Astaxanthin, and Maritime Pine Bark extract. The distilled fish oil is included in order to supply Omega-3, which is a fatty acid that reduces macular degeneration (AMD) and dry eyes. Taurine, as you may remember from our "important points to look" list, prevents the macula from deteriorating and protects the retinal photoreceptor cells. Alpha Lipoic Acid and Astaxanthin are antioxidants that defend against free radicals. Lastly, Maritime Pine Bark extract improves blood circulation, may slow retinopathy caused by other diseases, and may improve eyesight. 
We were surprised to see a few of the inactive ingredients in this product. Less inactive ingredients in a supplement is always better in our opinion. There are seven inactive ingredients in OS2 Ocular Support Solution. Just because something is labelled "inactive" doesn't mean that it can't affect you. Sometimes people can have allergic reactions to those ingredients as well. This product does not use a vegetarian capsule and instead includes gelatin, glycerin, vegetable oil, beeswax, water, lecithin, and most surprisingly, caramel. We assume the caramel is added for either color or flavor but considering that it already contains glycerin which is a sweetener, we'd like an explanation of these inactive ingredients. We prefer pills with no additives or fillers. Simpler is best. This is one of the reasons why this product didn't make our top spot. 
To find out if a product is effective, it's always helpful to look at reviews or customer testimonials. What we gathered from reviews is that this product is recommended by ophthalmologists, the product seems effective, and customers are generally satisfied.
All in all, we believe that this product should be effective. It has the correct dosages of the two main carotenoids that have been found to be effective, additional vitamins and minerals, as well as other ingredients that deliver results in large enough quantities. However, the potency of some of the ingredients is uncertain because Nugevity put them in a proprietary blend and didn't provide information about their quantities.
Is Nugevity OS2 Ocular Support Solution Safe?
OS2 Ocular Support Solution has no reported side effects and should be safe if taken according to proper recommendations. It should not be taken by anyone with a soy allergy. Though the dosage is small, if you are diabetic, you should be aware that glycerin and caramel affect the glycemic index.
Summary
We believe OS2 Ocular Support Solution  is an effective eye health supplement. While it does still contain a good list of active ingredients, it didn't meet all of the requirements on our list. This ranked lower than our top pick for a few reasons. For starters, unlike our top pick, this product is not vegetarian or vegan-friendly. Secondly, this product uses a proprietary blend. Since we value transparency, proprietary blends are always a con on our list. We like to know exactly what we're putting in our bodies, and how much. Lastly, the non-vegetarian capsules contain fillers and we just can't figure out why Nugevity would choose to put caramel into their eye health supplement.
---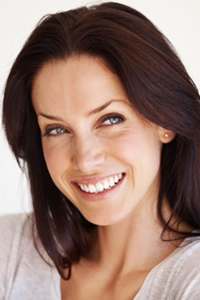 Sally Harper, Senior Editor
Sally graduated with her BSc in Nutrition as well as her MSc in Obesity Science and Management. She worked for over 10 years in the commercial sector treating obesity and is an advocate for a ketogenic lifestyle and the benefits it provides. As senior editor, Sally is responsible for all the content published on this website. From delegating writing assignments to proofreading reviews and articles, there is nothing that escapes her notice or her razor-sharp grammar skills. She is passionate about bringing health concepts and truth to the public and helping to dispel common myths that stop people from functioning at their optimal health levels. A self-proclaimed foodie, Sally's kitchen is always churning out low carb feasts for herself and her partner of 3 years. When she wants to get her heart rate up, she goes for long runs in the hills with her dogs, Max and MCT.
What You'll Discover:
✓
Which Eye Health Product is the BEST BUY and comes with a great GUARANTEE!
✓
Which formula and ingredients are the most EFFECTIVE and work the fastest?
✓
How NOT to get ripped off! BE AWARE of poor quality and cheap products.
Top 6 Items to Consider:
Ingredients
Cost Per Serving
Product's Testing Results
Company's Reputation
Consumer Reviews
Return Policy & Satisfaction Guarantee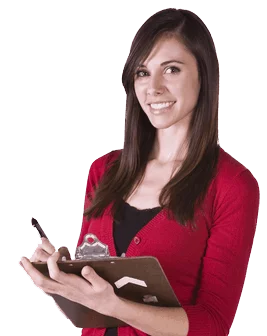 Sign Up For Our Newsletter!
We will send the latest and most relevant information regarding Eye Health straight to your inbox to keep you updated and informed.
Our promise: We will never share your contact details, unless you give us permission. And, we will only ever send you information that is helpful and significant.